As we already mentioned in previous posts, we've been already travelling with our four-legged friends to Prague. This time we went to Krakow – an amazing city in Southern Poland. We were very excited about the trip as many friends recommended us this place. Our stay in the city was 6 nights long including visiting Krakow tour to Auschwitz. To be honest, by now it was the best tour in our lives! And I guess that our puppies had fun as well.
There are 3 main reasons why we were so happy and satisfied after our Krakow tour:
1. AMAZED with city's heritage
First of all, we wanted to visit the city to make a historical Krakow Tour. We had read a lot about city's most important monuments and it seemed to be very fascinating. It was, in deed. Wawel Castle was the first thing we saw during Krakow tour and it was simply amazing. Its history and impressive outlook will sty in our minds for a long time. In fact, we dedicated the whole day to visit the place closely. After that was even better. Krakow Main square is in itself a treasury of incredible monuments. Cloth Halls, Barbican, Town Hall, numerous churches and basilicas were simply brilliant! Additionally, during our Krakow tour we also saw different districts of Krakow : Kazimierz, Podgorze and Nowa Huta. Each district on different day. In fact, it was an amazing journey through Polish history of various periods.
We've visited several museums as well. Some of the were National Museum, Schindler's Factory Museum, Mangha Musuem or Jagiellonian University Museum.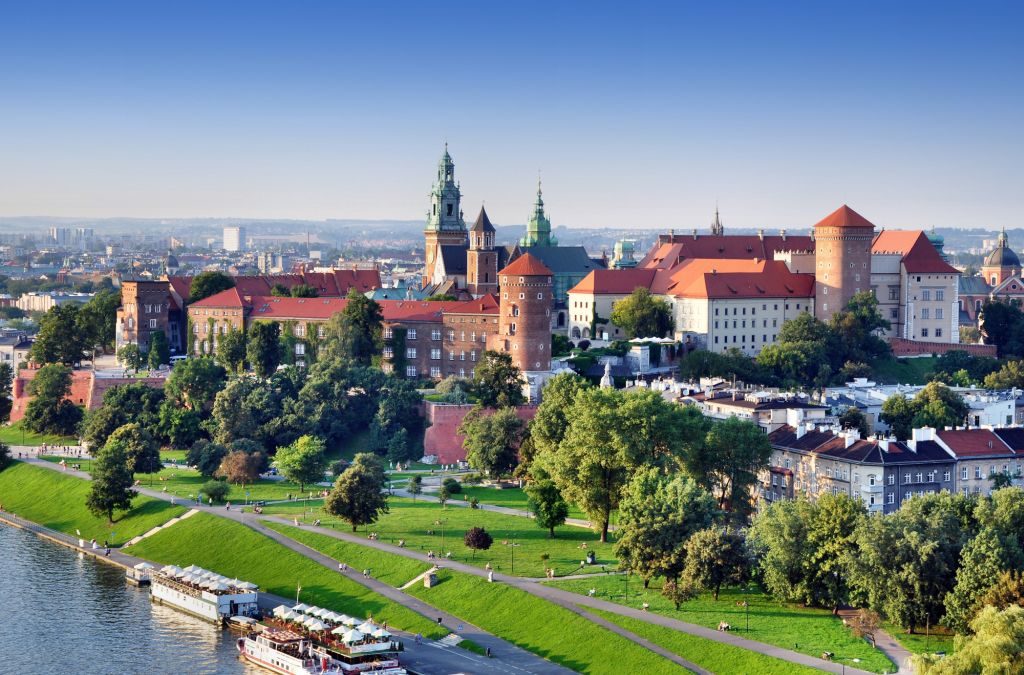 2. Krakow is a city of FUN
Nevertheless, we didn't forget that we were on holidays and didn't spend Krakow tour only in museums. In fact, after long walks during the day we were exploring city's nightlife! It occurred that Krakow has unusually developed culture of social meetings and parties. Countless bars, pubs and music clubs were open up all night. We could seat in some bar till 2 am and talk with local people about everything. What's more, we were amazed with the amount of great musicians in the city. For sure, Krakow tour was full great music and artists.
3. Our dog was HAPPY all the time!
So, how about our dog? Where was she during the trip? In fact, she was travelling happily with us! As it turned out, Krakow abounds in green areas and parks, where one can play with their dogs. Main Square is surrounded by a long and wide green belt called Planty. Sisi loved the place and even made some friends out there. However, the best area to play with Sisi was Błonia. It's a vast terrain with green grass where numerous people playing with their pets or simply lay and relax. While we were unwinding blissfully in Blonia after night parties, our Sisi was going crazy playing with other dogs!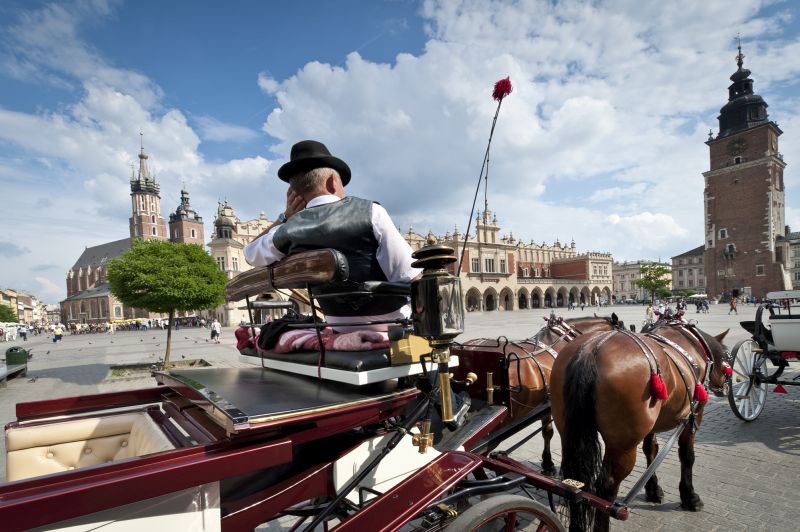 Long awaited journey
The problems begun when we went on Auschwitz tour – our long awaited journey. We had booked a private, organized Auschwitz from Krakow tour. However, we didn't expected that Auschwitz museum doesn't allow to enter with dogs. We got really upset as we find out about this fact only in the morning just before getting into the car. What now?! Fortunately, it turned out that the driver had a close friend in a hotel where we were sleeping. He went to the reception and ask Monika (his friend) to take care of our dog while we go to Auschwitz. She had 2 dogs herself so she knew what to do. And guess what..she said yes!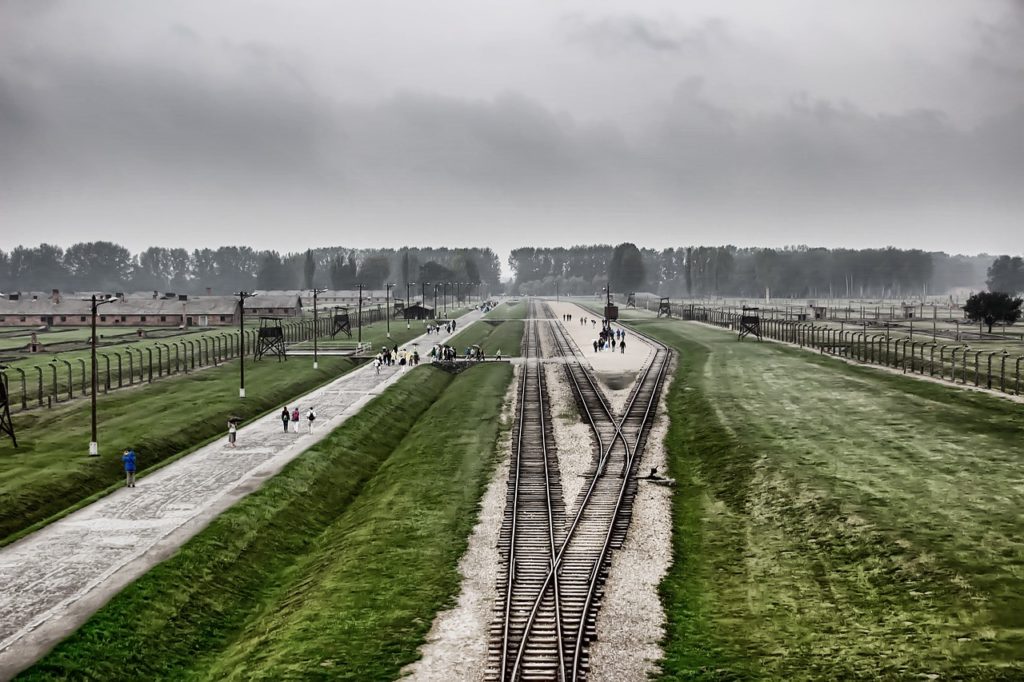 We breathed a sigh of relief and happily went on Auschwitz tour from Krakow. The museum in Auschwitz made extremely great impression on us. It's something we will never forget.
Lesson to learn
Again, it was only our fault. We didn't check if it's possible to take pets to Auschwitz museum. I guess we treat our dog as a family member and we simply tend to forget that sometimes she can be under a ban…
Nevertheless, our Krakow tour and Auschwitz trip were simply excellent. We had great fun and hope to come back any time soon to this charming city!